Prepare for Initial Meeting
All design consultations begin with a formal Initial Meeting. This meeting includes the new client, the client's major professor (for clients who are students), the statistical consultant and a faculty member of the SCS.
The purpose of this meeting is to explain the research methods and goals to the consultant. The consultant must learn enough about your project to effectively help with the design of the research or analysis of the data.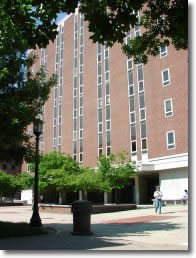 Initial Meetings take place in the Mathematical Sciences Building (MATH) on University Street, or virtually via WebEx or Zoom. In-person meetings are generally held in MATH G162.
Important Information
For students using the service, we require that the major professor or research sponsor attend the initial meeting. We have found that initial meetings are most productive when the student, advisor, consultant and Department of Statistics faculty member are present. If your major professor or research sponsor is unable to attend a scheduled meeting, please inform your consultant so that the meeting can be rescheduled.
You can prepare for the initial meeting by bringing along (or emailing ahead) any information that will help the consultant understand your research. Please be prepared to discuss the following items:
research objectives
hypotheses
design issues
data collection methods
statistical software issues
progress to date
time constraints
other concerns that you have
We will get an overview of the project and decide upon a general approach for the analysis. Your consultant will arrange for additional meetings as necessary, and will also be available to answer questions by phone and email; a follow-up meeting with your advisor and the Statistics faculty advisor may be scheduled.
Please note that the Design Consulting service operates ONLY during the Spring and Fall semesters and mid-Summer sessions. No assistance is available in May, between semesters, on official University holidays, or during exam weeks.
Applications received during the last two weeks of a semester are usually held until the start of the following semester. Please be aware of this and apply for consulting services early.