Statistical Software Consulting Schedule

Fall 2022 Schedule

The Statistical Software Help Desk will be open August 22 - December 16, 2022, for the times listed below. The desk will be closed on Labor Day (September 5, 2022), Fall Break (October 10-11, 2022 and Thanksgiving Break (November 23-25, 2022). If you have questions outside of our desk hours, please email stat-help@stat.purdue.edu.
The Statistical Software Help desk is available remotely from 10:00 a.m. to 4:00 p.m., except for 10:30–11:30 a.m. on Mondays.  Additionally,  we offer WALK-IN help Monday-Friday from 1:00-4:00 pm in MATH G175. 
To access the WebEx help desk, please use the following link: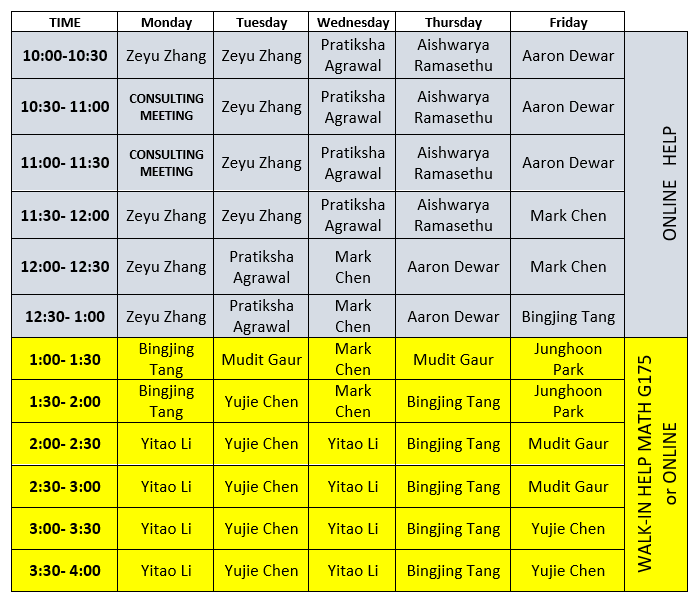 The Software Help Desk provides assistance with the set up and running of a wide variety of statistical computing programs, including: SAS, SPSS, R, Minitab and other software.
If you have any questions, please contact Ce-Ce Furtner, SCS manager, at cfurtner@purdue.edu or 765-494-0105.