Mark Daniel Ward Elected ASA Fellow
05-19-2021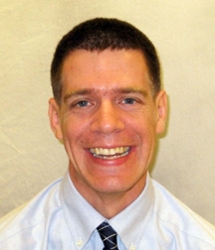 Please join us in congratulating Professor Mark Daniel Ward on his recent election as a Fellow of the ASA! 
The ASA website states that, "To be selected, nominees must have an established reputation and have made outstanding contributions to statistical science. The Committee on Fellows evaluates each candidate's contributions to the advancement of statistical science and places due weight on the following: 
Published works
Position held with employer
ASA activities
Membership and accomplishments in other societies
Professional activities
From Professor Ward's ASA citation: "For leadership in the integration of data science principles and innovative experiential opportunities for undergraduates; for supporting the growth of diversity and accessibility in the profession, and for scholarly contributions in probability."
Ward co-developed Purdue's Data Science undergraduate major in 2016 and helped launch the campus-wide Integrative Data Science Initiative (IDSI) in 2018.  He served as Associate Director of IDSI in 2018-2020 and is currently Interim Co-Director.  He reports directly to the Provost and to the Executive Vice President for Research and Partnerships.  He is also the (founding) Director of The Data Mine.  The Data Mine trains 700 undergraduate and graduate students, from any college and any major at Purdue.  It is orthogonal to a traditional Data Science major.  It is geared (instead) toward broadening the workforce in the data sciences.  The Data Mine is designed for students to develop disciplinary expertise and (simultaneously) the ability to incorporate the use of powerful data science tools and methodologies into both their coursework and their research.  The students live together in more than 30 new learning communities in Hillenbrand Hall, all created under Ward's leadership, in partnership with academic units and research groups throughout the campus.  Ward and all of The Data Mine staff moved their offices into the residence hall, so that they are always onsite with the students.
 The Data Mine also has 26 Corporate Partners:  https://datamine.purdue.edu/corporate/  Most students in The Data Mine work with a company for 9 months.  Students work directly (under NDAs) with teams of company mentors, following Agile practices, and applying skills from Python, R, SQL, UNIX, high performance computing, data visualization, etc.  Many student teams work directly on the companies' massive data sets.  Students' solutions are integrated into the companies' internal algorithms, used for decision making and business analytics, and shared with C-suite leaders. The student projects span the full gamut of statistical and data science consulting opportunities, e.g., Animal Science, Business Analytics, Digital Agriculture, Drug Discovery, HR, Manufacturing, Supply Chain Management, etc.
A video introduction to The Data Mine can be found on YouTube here: https://youtu.be/R_kqpIMyhR4 
For more information on their recent grant from Lilly Endowment Inc:
https://www.purdue.edu/newsroom/releases/2021/Q2/purdue-to-launch-indiana-digital-crossroads-with-10-million-grant-from-lilly-endowment.html