Mark Daniel Ward Receives 2019 Focus Award
04-09-2019
Mark Daniel Ward, professor of statistics and professor of mathematics (courtesy) received the 2019 Purdue Focus Award. The award is given annually to individuals who have made an outstanding contribution to the furthering of Purdue's commitment to disability accessibility and diversity. Focus Award honorees are selected each year in the following categories: faculty, staff, student, and organization.
Professor Ward was the faculty awardee this year for his "dedication to providing an equitable learning environment and the promotion of inclusive and accessible environments on campus, nationally and internationally. Ward creates opportunities for students to learn from each other and with each other, and is committed to creating a unified community that respects each other embracing diversity. He promotes inclusion by focusing on making all environments accessible, and lives out his commitment to inclusion and accessibility. Ward decided that his limited ability to communicate with a deaf student was hindering his student's opportunity to get the most from his class, so he learned some basic sign language and is seeking out ways to enhance his sign language skills to provide the most equitable learning environment possible." (source: Purdue Today)
To learn more about this year's recipients, see the recent article in Purdue Today.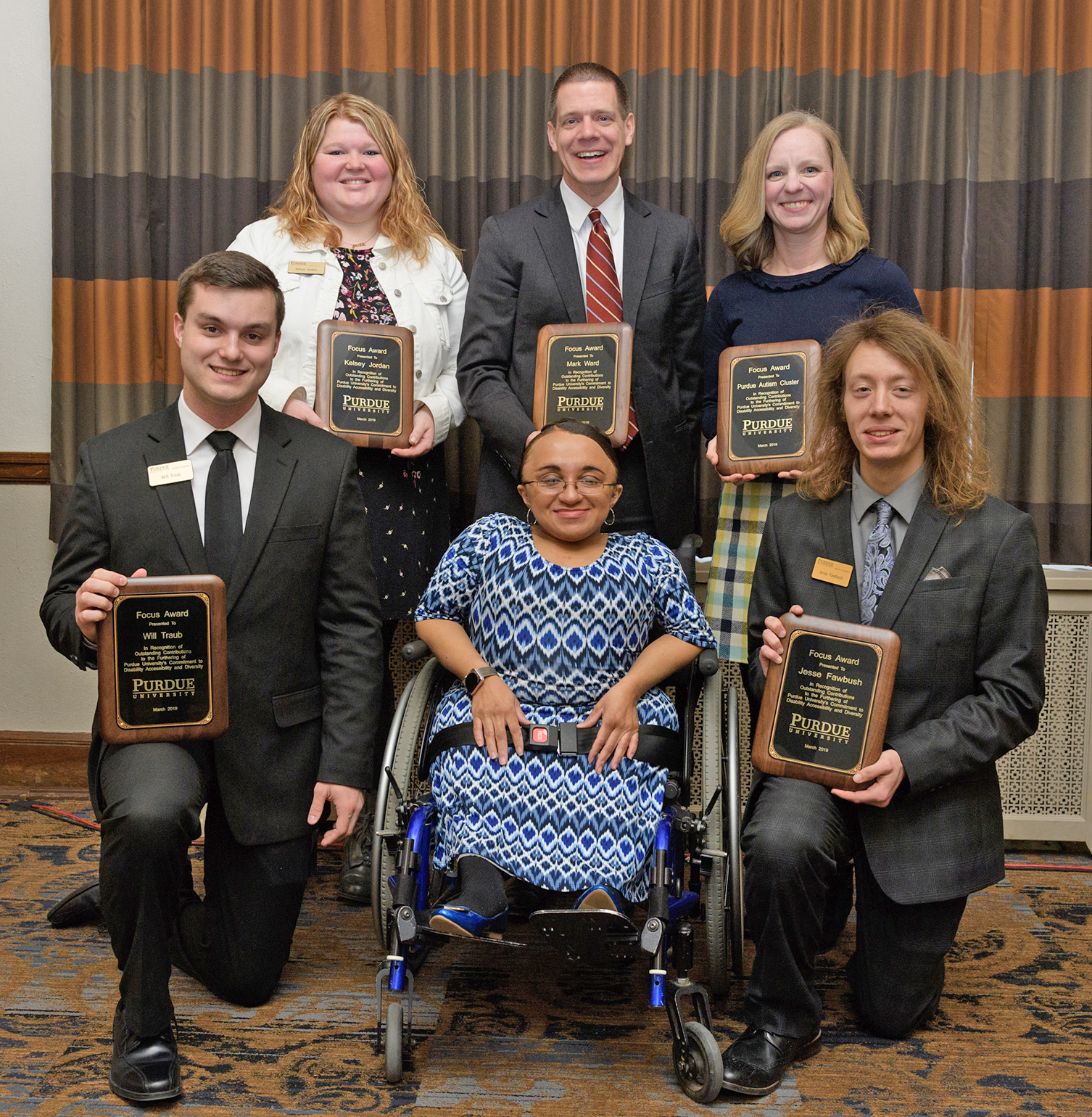 Pictured above are: (back row, left to right) Kelsey Jordan, Mark Daniel Ward, Mandy Rispoli; (front row, left to right) Will Traub, Vilisa Thompson, Jesse Fawbush.