Rodenberg and Beiderman Named Distinguished Science Alumni for 2014
04-15-2014
Dr. Cindy Rodenberg (Ph.D. Statistics 1996) and Robert Beiderman (B.S. Applied Statistics) have been selected as the 2014 Distinguished Alumni by the Department of Statistics and Actuarial Sciences Program, respectively. Rodenberg and Beiderman will be presented with the honors at the College of Science's Distinguished Science Alumni awards program on Friday, April 11th, 2014. The awards were established in 1990 to recognize outstanding achievement by College of Science alumni in professional and related fields.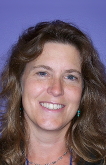 Dr. Cindy Rodenberg
Section Head, Fem and Family Care Clinical and Statistics and Biotechnology Global Capability Organization Statistics
Proctor and Gamble, Cincinnati, Ohio
Dr. Cindy Rodenberg received her PhD from the Department of Statistics in 1996. Her PhD advisor was Professor George McCabe. Dr. Rodenberg feels she benefited from Purdue's style of teaching, research and guidance. It instilled and developed an alternative way of thinking; one that is necessary, in her mind, to succeed in the business world today. She says that statisticians provide a major leadership role in solving problems, not only through their technical expertise but also through their systematic approach to decision making and understanding of uncertainty.
Some of her favorite memories at Purdue include eating very hot, home-grown jalapenos at Professor Tom Kuczek's house with friends; and the sense of accomplishment she felt at passing the Comprehensive exams.
Dr. Rodenberg has been employed for 15-years by Proctor and Gamble (P&G) in Cincinnati, Ohio. She leads a team of statisticians, data managers, clinical scientists and trial managers in the utilization of robust and innovative clinical, statistical and data management tools in clinical and consumer research programs. At P&G Dr. Rodenberg has been a leader in groundbreaking research concerning women's health.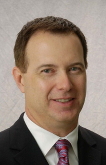 Robert K. Beiderman
Manager, Retirement Programs
Southern Company, Atlanta, GA
Bob Beiderman earned his Bachelor of Science degree in Applied Statistics at Purdue University. He is an Enrolled Actuary, an Associate of the Society of Actuaries, a Fellow of the Conference of Consulting Actuaries, and a member of the American Academy of Actuaries. Bob currently serves as a co-chairperson for the Enrolled Actuary Examination Committee for EA 2A.
Currently, Mr. Beiderman is the Manager of Retirement Programs at Southern Company in Atlanta, Georgia. He has over 25 years of consulting experience, and works with many plan sponsors to develop and implement frozen plan solutions to manage costs and mitigate risk. Mr. Beiderman has assisted several clients with total HR transformation projects which included assessing current value, developing and implementing plan design alternatives and overseeing process management effectiveness. In addition, he has worked with various organizations on retirement design, communication, post-retirement medical plans, and financial management issues. Throughout his career as a retirement consultant Bob has served as national chairperson for new client transition/implementation, national chairperson for retirement training, and national chairperson for recruiting.