Purdue Press Release Highlights NSF Grant for Statistics Living-Learning Community
09-11-2013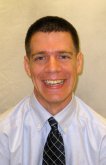 A recent press release from Purdue News highlights the $1.5M grant from the National Science Foundation (NSF) recently awarded to setup the Statistics Living-Learning Community. Professor Mark Daniel Ward (Associate Professor of Statistics and Associate Director of Actuarial Science) explains that the program is directed at helping sophomore Statistics students make the transition to higher-level Statistics courses, as well as gain exposure to research projects. "The sophomore year is one of transition, when students are preparing to make important decisions about their academic path. We want to give them a rich experience from which to make these decisions - and to offer them support - so they are successful in whatever path they choose."
In addition to Ward, members of the grant-winning team are professors of statistics Rebecca Doerge, Jun Xie, Hao Zhang, and Lingsong Zhang, who will help lead the program, and professors Guang Cheng, Sharon Christ, Hyonho Chun, Bruce Craig, Frederi Viens, and Xiao Wang.
Read the entire story at the Purdue News website.