Contact Us
Questions?
Feel free to call the College of Science Undergraduate Academic Advisors at 765-494-1771. The Department of Statistics can be reached at 765-494-6030, or by calling the College of Science toll-free number 1-800-804-8061 and asking for the Statistics Department.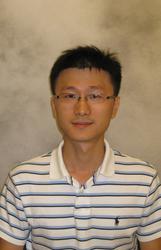 Students are also welcome to contact the Undergraduate Chair, Professor Qifan Song at qfsong@purdue.edu or make an appointment to see him in MATH 208.
Questions can also be sent to: undergraduate@stat.purdue.edu.