Sandra Hansen receives 2017 Bruce Helfert Memorial Award
05-15-2017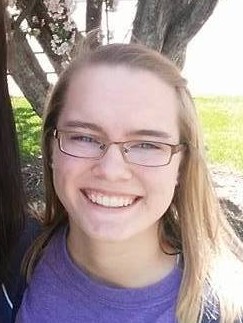 This award is given each year to an outstanding junior in the College of Science or College of Engineering who demonstrates academic excellence, dedication to sharing knowledge, and social concern. Candidates must also have at least a cumulative 3.5 GPA. The Helfert Family established the Bruce Helfert memorial Award in memory of their son, Bruce, a physician, who graduated from Purdue's College of Science in 1964.
Sandra Hansen is junior from Homer Glen, Illinois, which is a suburb of Chicago. She is an actuarial science and math education major and this summer will be interning at Trustmark Companies in Lake Forest, Illinois.
Congratulations, Sandra!