Congratulations August 2014 Graduates
08-19-2014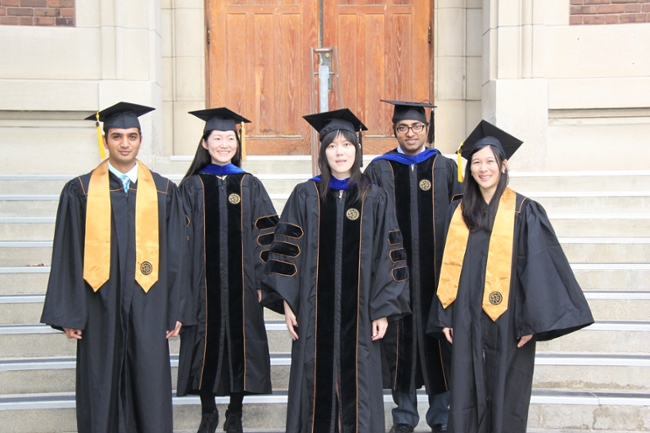 August 2014 - Statistics Graduates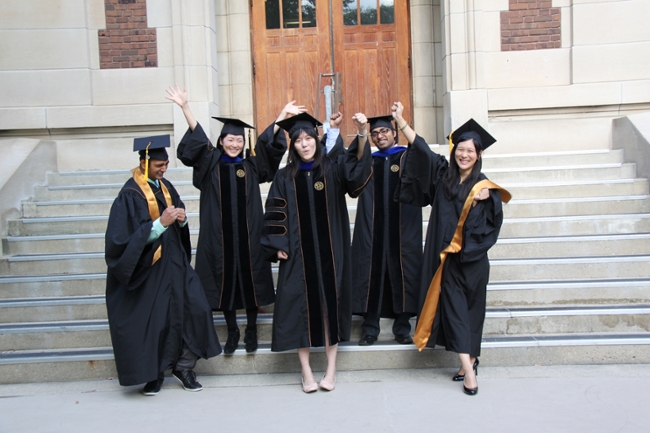 August 2014 - Statistics Graduates
In August 2014, Purdue University and the Department of Statistics awarded graduate and undergraduate degrees to the following people:
Ph.D. Graduates - (Advisor)
Dr. Jyotishka Datta (Advisors: Jayanta K. Ghosh and Michael Zhu)
Dr. Shuang He (Advisors: Xiao Wang and Chuanhai Liu)
Dr. Zhaonan Sun (Advisor:  Michael Zhu)
Certificates
Ms. Lavanya Iyer
Ms. Mengxi Lin
Ms. Jing Lu
Mr. Zhenghui Sha
Undergraduates in Statistics and Actuarial Sciences
Mr. Naimesh Chaudhari
Ms. Crystal Y. Chen
Ms. Yishen Guo
Mr. Siyun Li
Ms. Yifei Li
Mr. Cheuk Yin J. Mo
Ms. Nur Syazana Wahida Suhaimi
Mr. Michael S. Xavier
Congratulations to all of our August 2014 graduates. Best wishes to all of you, and we look forward to hearing from you soon!