So You Want to Be a Statistician in Business.
09-16-2013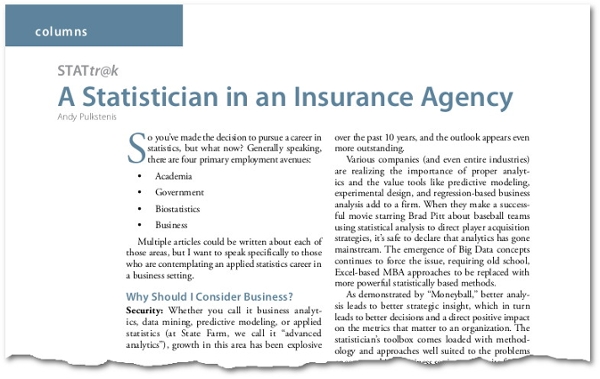 So you've made the decision to pursue a career in statistics, but what now? Generally speaking, there are four primary employment avenues:
Academia
Government
Biostatistics
Business
Multiple articles could be written about each of those areas, but here is an article that speaks specifically to those who are contemplating an applied statistics career in a business setting.
Click on the picture above to read the entire article from AMSTAT News.