Wolak and Woolford Named Distinguished Science Alumni for 2013
04-16-2013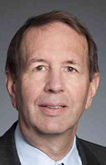 Dan Wolak (B.S. Statistics 1975, M.S. Statistics 1977) and Sam Woolford (M.S Applied Mathematics, 1975, Ph.D. Statistics 1979) have been selected as the 2013 Distinguished Alumni by the Actuarial Sciences Program and Department of Statistics, respectively. Wolak and Woolford will be presented with the honors at the College of Science's Distinguished Science Alumni awards program on Friday, April 12th, 2013. The awards were established in 1990 to recognize outstanding achievement by College of Science alumni in professional and related fields.
Mr. Daniel L. Wolak has more than 30 years of experience in the insurance industry. After serving as Acting President for 9 months at The Union Labor Life Insurance Company (ULLICO Inc.), he was promoted to President in August 2011, overseeing day-to day operations of the organization, including expanding distribution of existing services and identifying growth opportunities.
Prior to his role as President, Mr. Wolak served as Vice President and Chief Actuary of Union Labor Life for three years. He was responsible for Group Life & Health services, direct marketing pricing, underwriting, product strategies and financial performance. One of his main focuses was to understand the ramification of the healthcare reform legislation on the company's signature Medical Stop Loss business, and suggest actions and strategies for the organization to pursue on this front.
Mr. Wolak is a Certified Life Underwriter (CLU), a Fellow, Society of Actuaries and a Member of the American Academy of Actuaries (MAAA). In addition to these certifications, he is a current member of the Actuarial Advisory Council for Purdue University.
Among Mr. Wolak's career highlights is that he completed the Actuarial Exam series in just 4 � years, he accepted a position as Vice President Group Actuary at American United Life Insurance Company in Indianapolis, Indiana, was promoted to Senior Vice President at the General Re Life Corporation, was elected as the Chairperson of the Heath Section of the Society of Actuaries, and was promoted to President at the Union Labor Life Insurance Company.
When Mr. Wolak looks back at his Purdue experience he appreciates that it was academically challenging and focused. His Purdue experience prepared him for the rigors of the actuarial exams and provided him a strong technical background.
Mr. Wolak first attended the West Lafayette campus as a senior after completing 3 years at Purdue-Calumet. He has been a Purdue Football season ticket holder since 1977.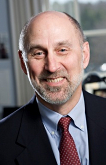 Professor Sam Woolford is a Professor of Mathematical Sciences at Bentley University in Waltham, Massachusetts. He is also is the Director of the Center for Quantitative Analysis at Bentley University, and an Affiliate Scholar, with ABT Associates Inc. in Cambridge, Massachusetts. He is responsible for collaborating with ABT staff to support complex statistical applications.
Professor Woolford is a member of the following professional and honorary societies: American Statistical Association, Institute of Mathematical Statistics, American Society for Quality, INFORMS, Tau Beta Pi, Sigma Xi, and Phi Kappa Phi. He holds certification as a Quality Engineer within the American Society for Quality, and as an Accredited Professional Statistician within the American Statistical Association.
When asked about his career highlights, Professor Woolford lists his Fulbright Scholarship (1981-82), the successes he has had using data analysis and statistical modeling to solve complex business problems that support business decisions for hundreds of clients over a 20 year consulting career, and starting the Center for Quantitative Analysis at Bentley University in 2007.
Professor Woolford credits the faculty in the Department of Statistics at Purdue University with providing him the foundation, tools, and methodologies that he has used throughout his career. He proudly recognizes Purdue Statistics for teaching him how to adapt and apply new mathematical and statistical concepts to real world problems.
Some of Professor Woolford's favorite memories of Purdue involve the faculty and other graduate students at departmental get-togethers and camping trips, The Chocolate Shop and The Pub. He has great memories of the Purdue Men's Soccer Team that he coached for five years; and of the Purdue Women's Soccer Team and Lafayette Youth Soccer Programs which he helped start. The Purdue Squash Club holds special memories because it was there that he developed a lifelong love of the game.